Style refinement
The combination of linear graphics and letters, and the combination of graphics and text design is one of the most commonly used patterns in fashion brands. Trendy brands such as Misbhv, Filling Pieces, Still Good, Kokon To Zai, and Armani Exchange used linear graphic design in their latest products in the autumn and winter 19/20. The unique futuristic and spatial sense of linear graphics has a strong visual effect. The embellishment design of the text further enhances the overall rich layering of the pattern, and the performance effect is excellent.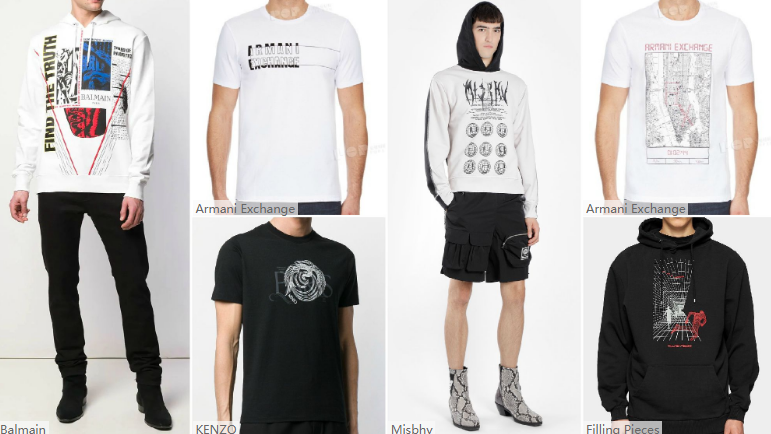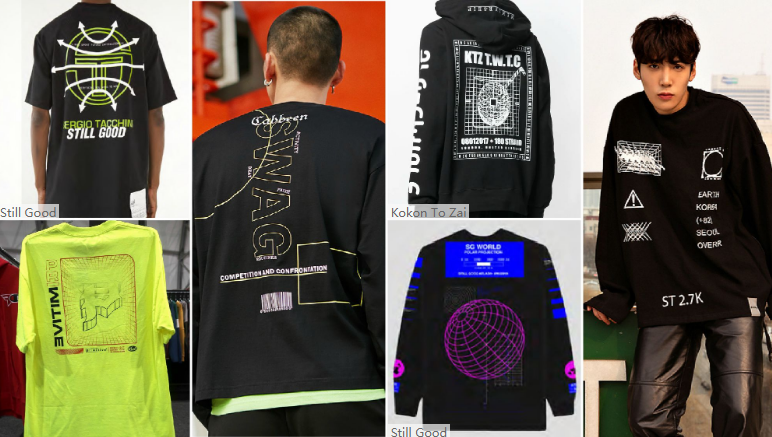 Simple linear letters
The ghosting and partial splicing of the simple letters are expressed in the form of lines to form a visual difference and have a great sense of design. Embroidery techniques of printing and line parts can be applied to styles.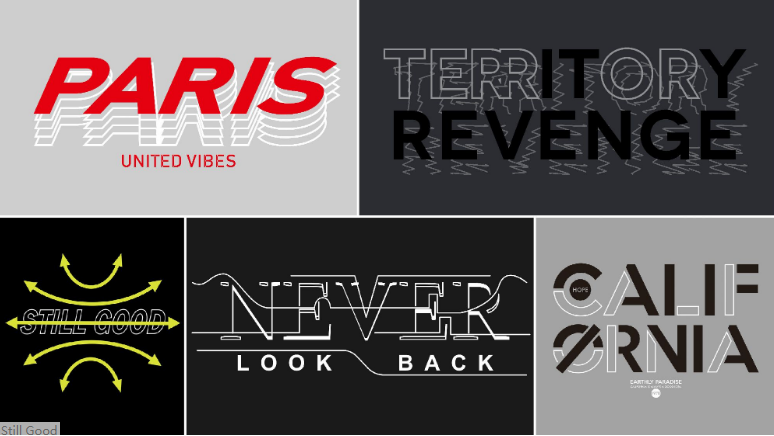 Linear graphics superimposed letters
The form of linear expression is very changeable. It can be abstract figures that resemble characters, linear animals and geometric figures, plus the superimposed design of letters, which highlights the overall sense of hierarchy and design. Can use printing or printing embroidery combination process.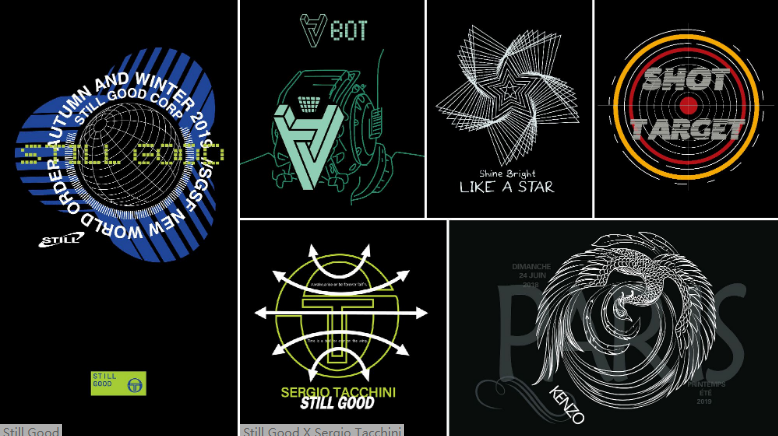 Geometric linear graphics
Large-area linear geometric figures have a full sense of space, and the embellishment of letters is rich in pattern layering. The overall succinct pattern composition is closer to the current cold industrial style. It can be used for printing, embroidering or combined printing and embroidery techniques.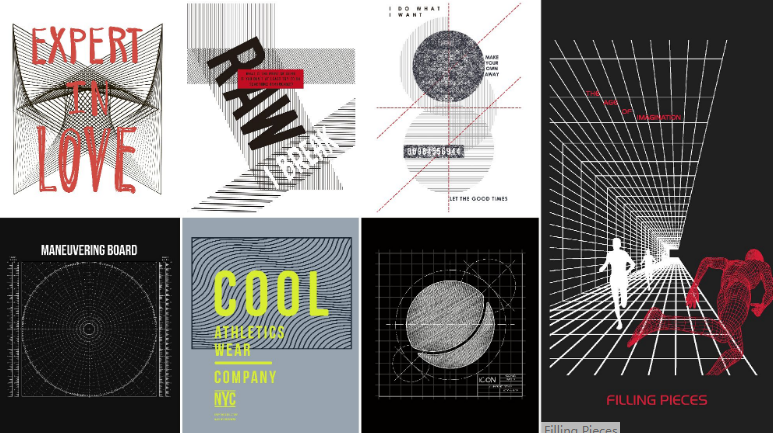 Linear graphics and text combination
Combination of linear graphics and text color blocks, rich typography composition highlights the sense of design, showing unique and full visual effects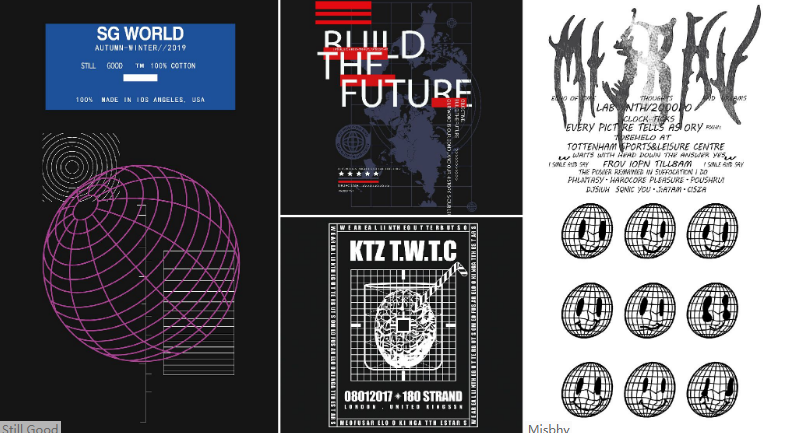 Jinan Fine Import And Export Co.,Ltd.
Business Type:Manufacturer , Trade Company
Product Range:Women's Hoodies & Sweatshirts , Other Apparel , Christmas Decoration Supplies
Products/Service:Women Clothing , Men Clothing , Girls Clothing , Boys Clothing , Wash Towels , Kitchen Aprons
Certificate:ISO14001 , ISO9001 , OHSAS18001 , CE
Company Address:Room303Left Building, No.102Minziqian Dong Rd, Lixia Distract, Jinan, Shandong, China, Jinan, Shandong, China


Previous: PANTONE 2021 color of the year